Welcome to our Stylistic Sets Guide (Opentype Features Functions).
Sometimes Opentype features functions are hard to find depending softwares you don't use much often. Or even, solutions to use them are not well known for some users.
In order to activate Opentype features functions through your creations, and for the best design experience with our fonts, find below a list explaining their access according to the softwares you work on. Find at the very end of the list "css" access and a link to code stylistic sets by using web fonts.
Adobe InDesign
Go to Window in the top bar menu
Go to Type & Tables > Select Character
Select the text / letters you want to turn
Click the red circled menu on the Character Panel
Go to OpenType > Stylistic Sets > Choose a style in the list
You can also manage Stylistic Sets when creating a Character Style or a Paragraph Style in Indesign:
Create a new Character Style or a Paragraph Style
Go to OpenType Features in the left column
Click the red circled arrow next to Stylistic Sets > Choose a style in the list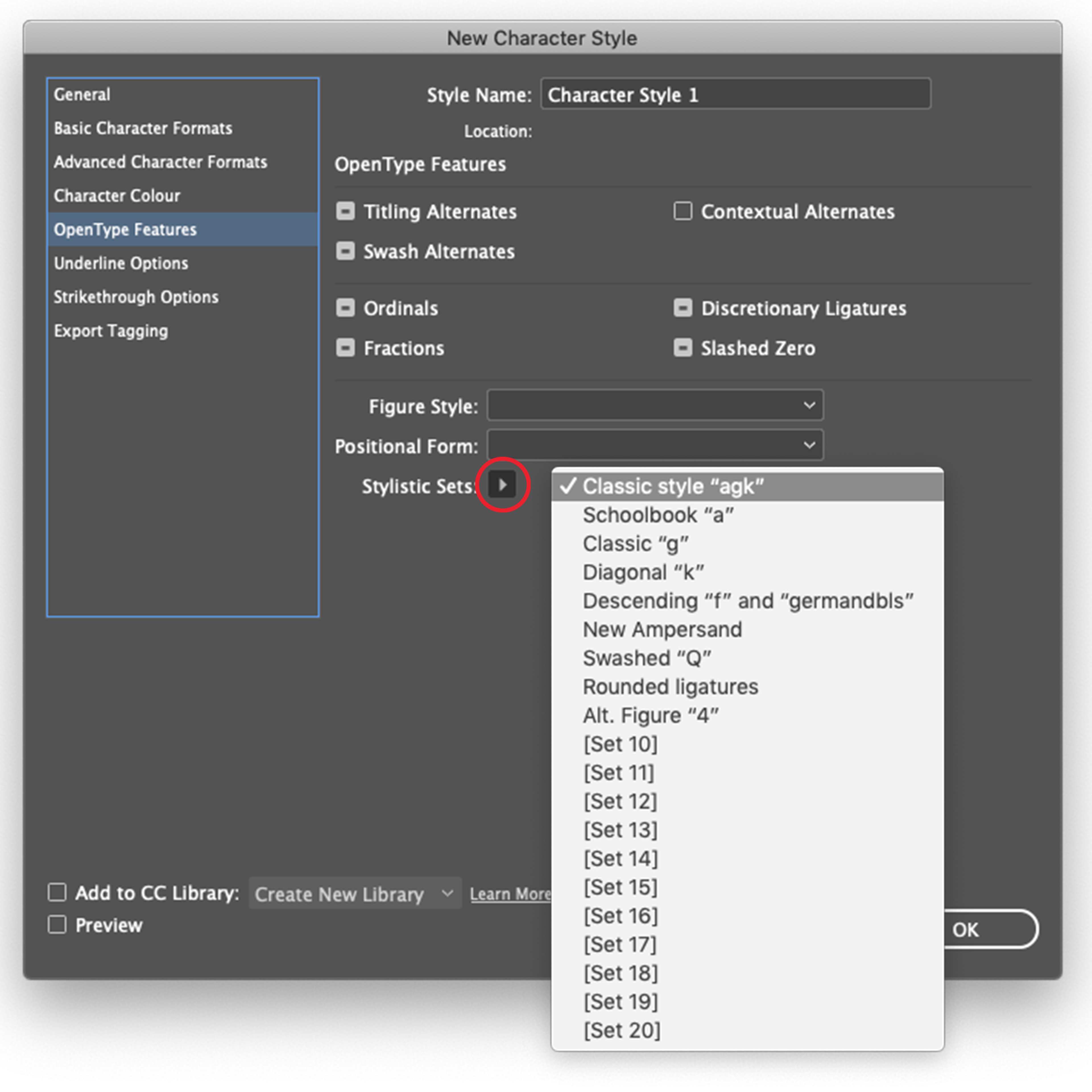 Adobe Illustrator
Go to Window in the top bar menu
Go to Type > OpenType
Select the text / letters you want to turn
Click the red circled menu on the OpenType Panel
Go to Stylistic Sets > Choose a style in the list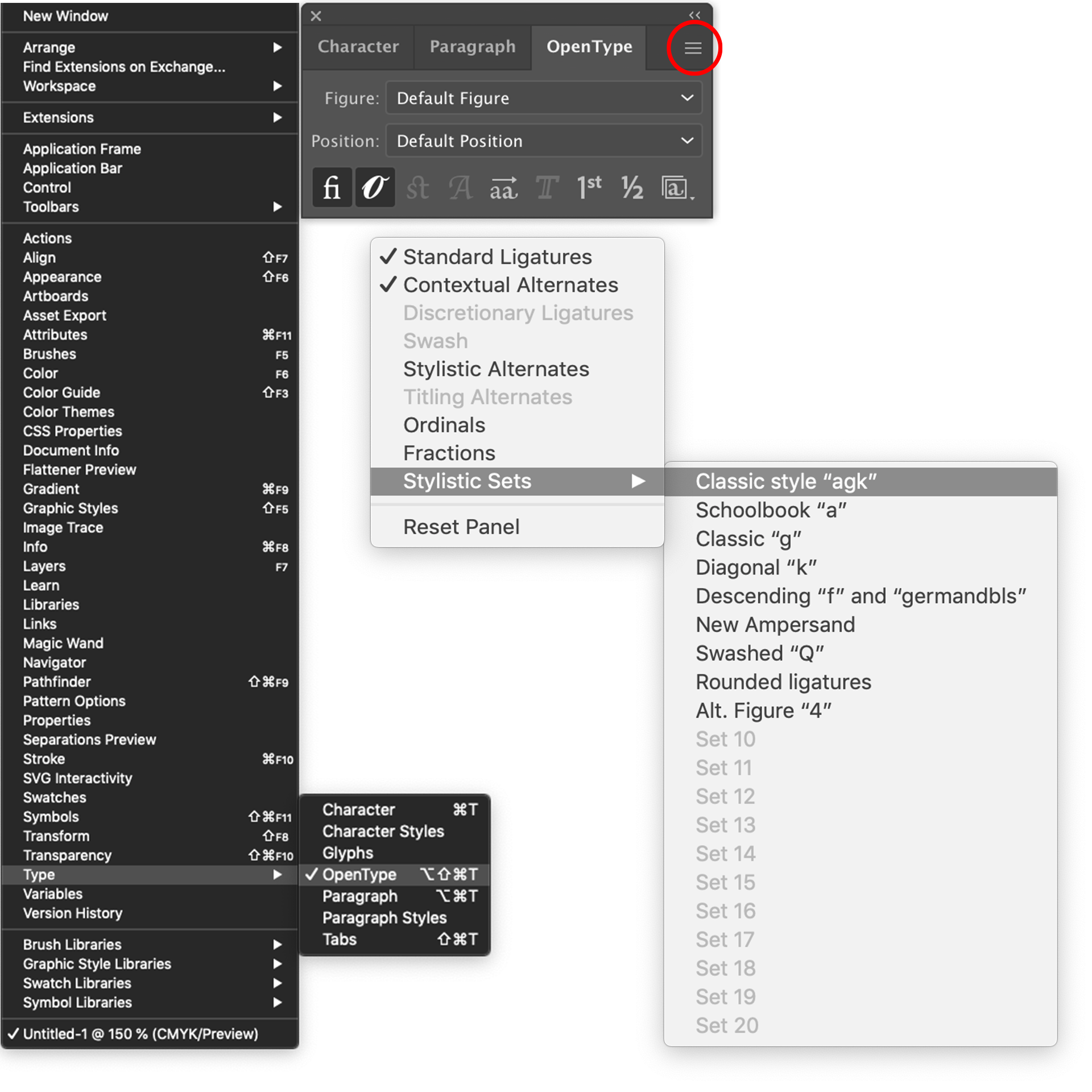 Adobe Photoshop
Go to Window in the top bar menu
Go to Properties and scroll to Type Options
Select the text / letters you want to turn
Click the red circled icon
Choose a style in the list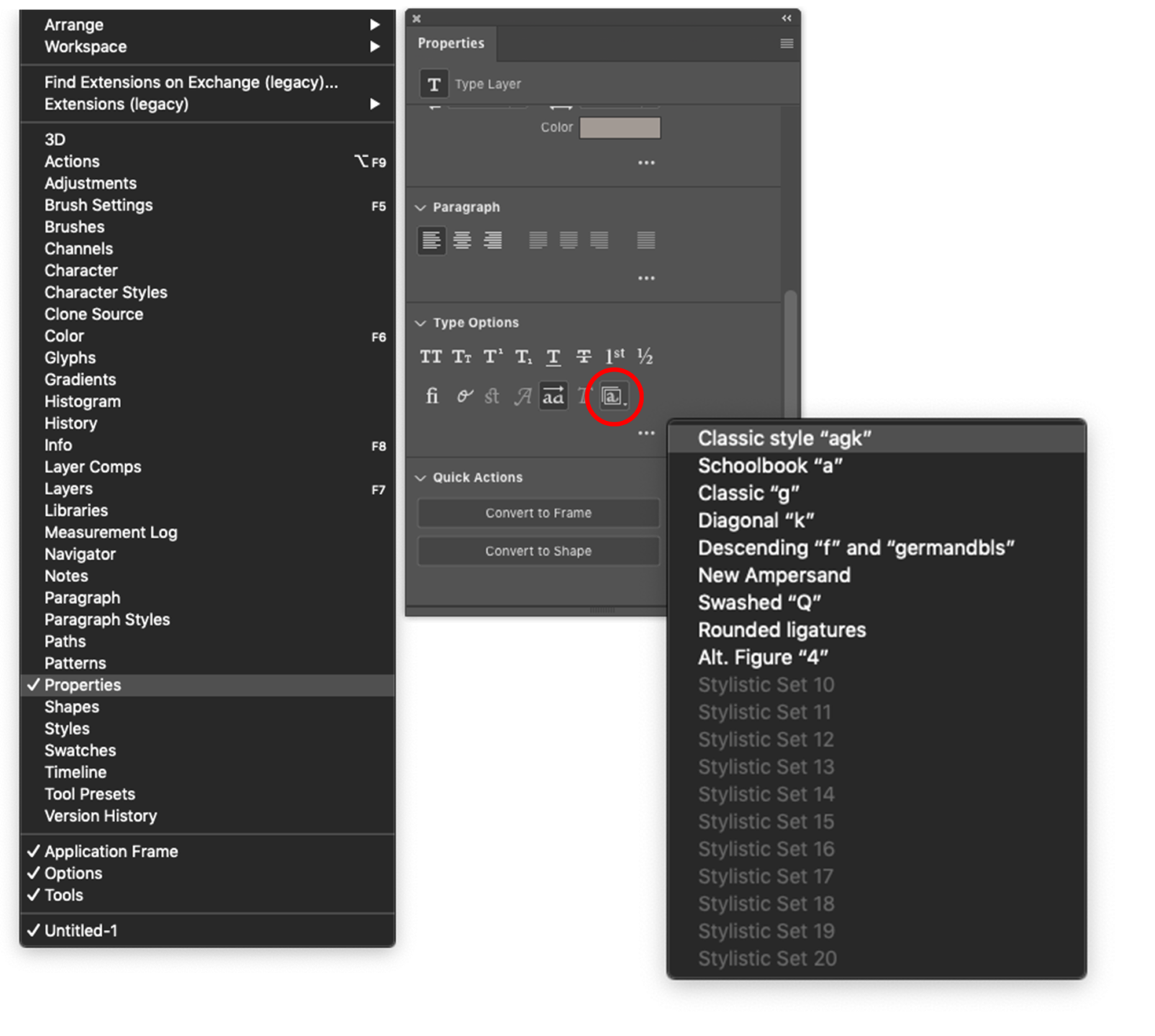 Sketch
Go to View in the top bar menu > Show Fonts menu
Click Gear icon button in the Font Panel > Typography
Enable a Stylistic Set in the Typography Panel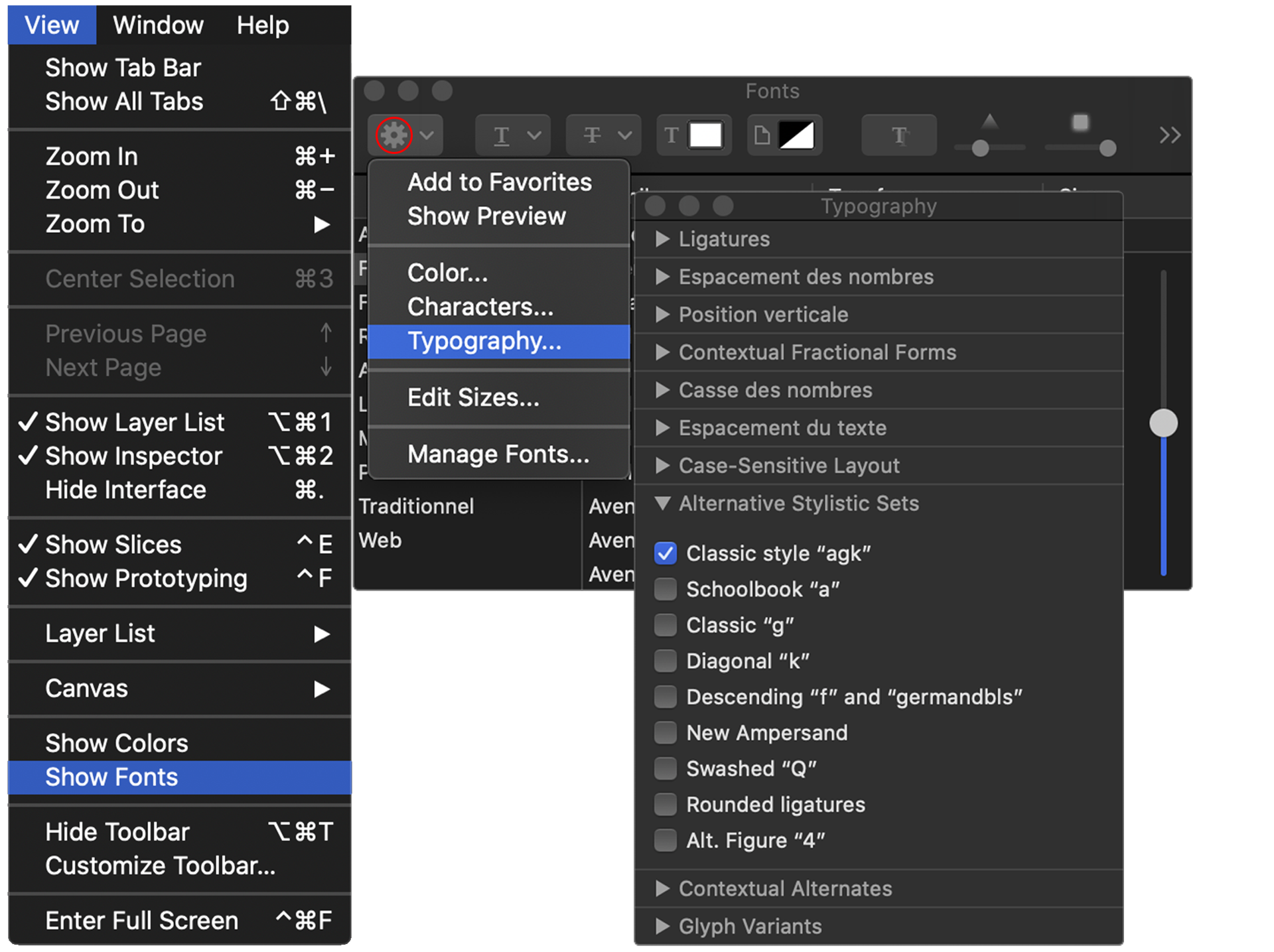 Figma
Go to Design in the right column of the application window
Click the red circled menu in the Text Panel
Scroll down in the Type details window
Enable / Disable styles in the Stylistic Set list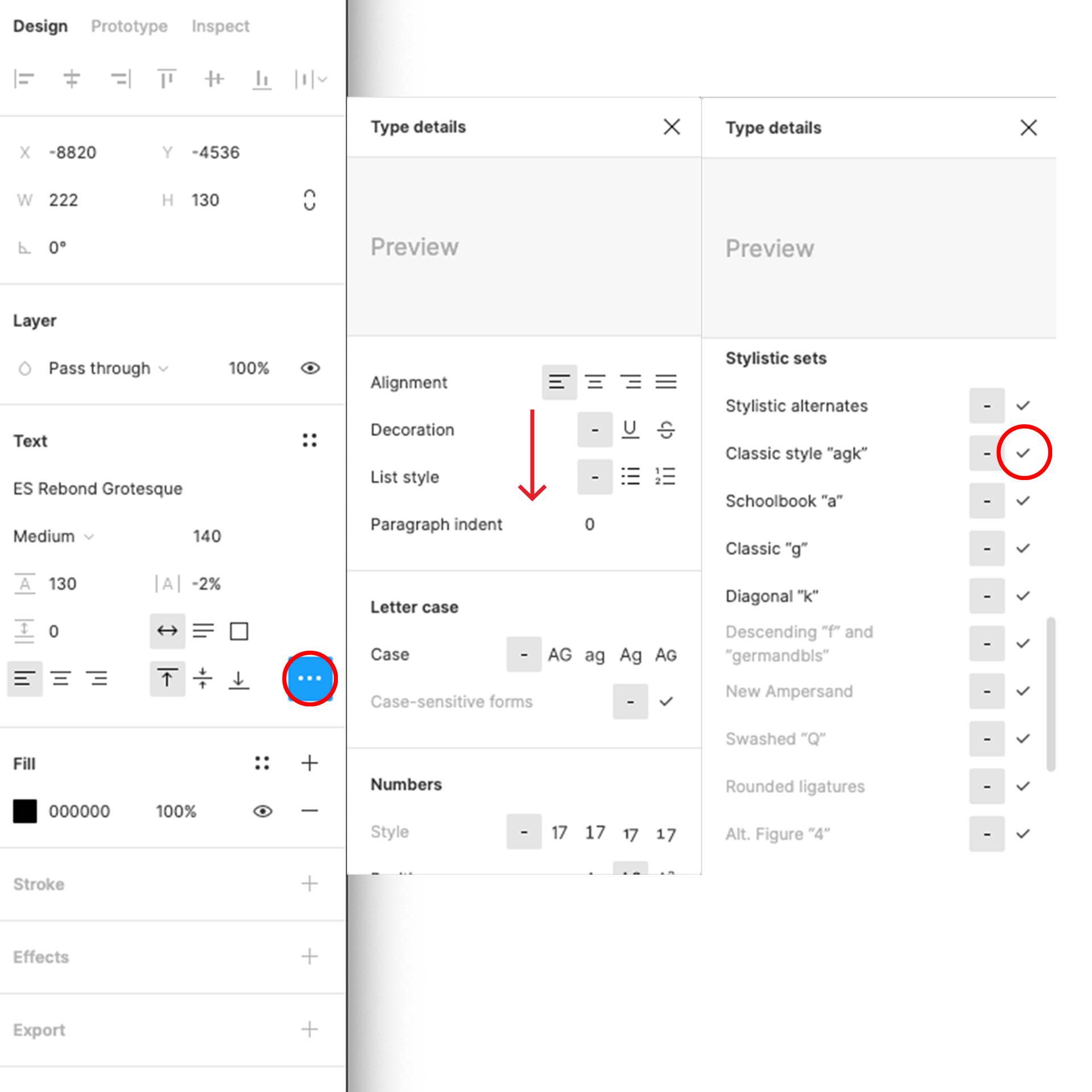 CSS
* {
font-feature-settings: 'ss01';
}
for more information follow this link:
https://developer.mozilla.org/en-US/docs/Web/CSS…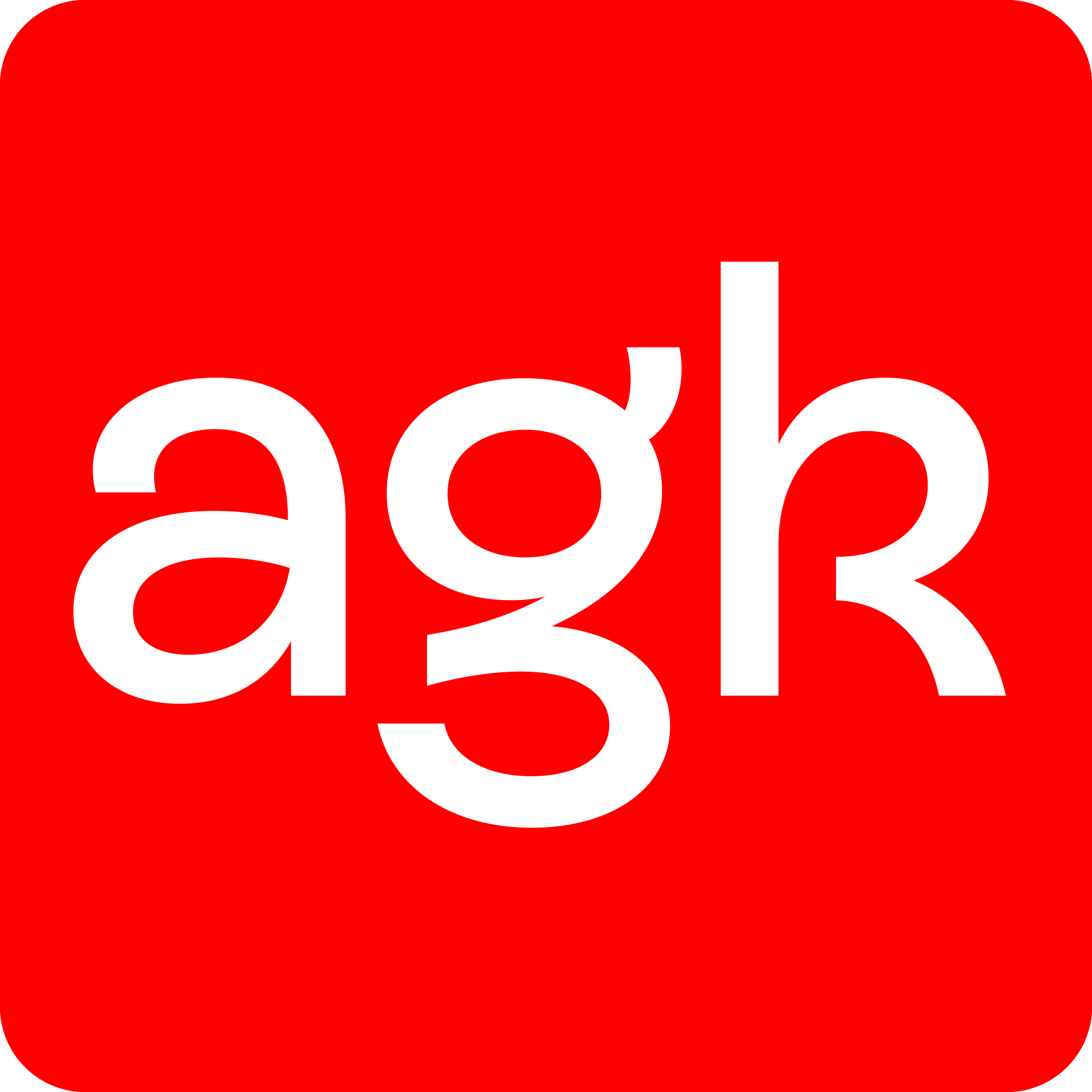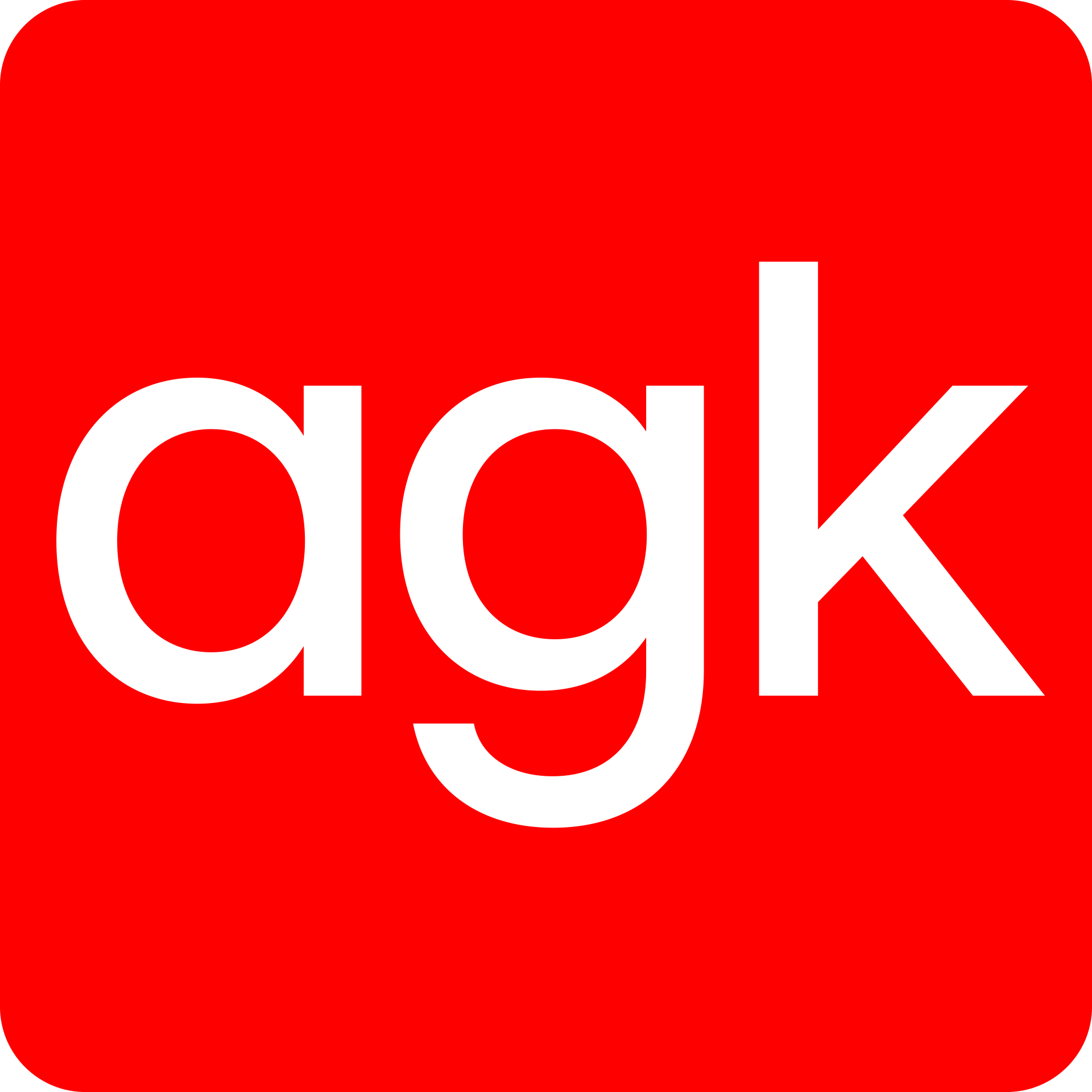 Rebond Grotesque
Default Set to Classic Set